Project Adventure Appoints New Executive Director
Transitioning Leadership to Move Project Adventure's Work Forward BEVERLY, Mass., May 8, 2020 – Project Adventure (PA) announces the appointment of Caitlin McCormick Small as Executive Director to lead the experiential learning organization's activities to empower and strengthen schools and communities. Caitlin joined PA in June 2019 as Director of Social and Emotional Learning (SEL), continuing PA's foundational work and offering an engaging and practical approach to the teaching and learning of SEL skills and programming for whole school communities. Prior to PA, she spent six years as a trainer, manager, and coach of training and curriculum at The PEAR Institute of McLean and Harvard. Caitlin succeeds Richard Ross who had been PA's Executive Director since 2015. "Richard was instrumental in stabilizing PA's finances and returning the organization to break-even performance over the past five years. His unique combination of financial, administrative, and leadership skills established a solid foundation on which to build," says Christopher Weld, Chair of the PA Board of Directors. Mr. Weld continues: "We are excited to have Caitlin Small lead PA in the next phase of our evolution. She has proven leadership skills and will guide our strategic vision for PA to be the leading consulting and training organization for adventure education, specializing in social and emotional learning." Caitlin's educational background includes a BA in Liberal Arts from Sarah Lawrence College (Presidential Scholar); an MA in English from Bar-Ilan University, Israel; and an M.Ed. in Education Transformation from the University of Massachusetts, Boston. She has also earned a certificate in Nonprofit Management and Leadership from Tufts University and the Institute of Nonprofit Practice (INP). In response to the COVID-19 pandemic, PA is staying in contact with clients to understand their needs and plans, and is offering many of its most popular workshops online starting in the summer of 2020. We look forward to reopening our full line of services and programs when it is safe and appropriate to do so. ABOUT PROJECT ADVENTUREProject Adventure is an innovative non-profit teaching organization and a respected leader in experiential programming offering a wide range of programs as well as challenge course design and installation. Since 1971, Project Adventure has created and facilitated shared learning experiences that empower individuals to be responsible leaders and strengthen their communities. For more information, visit www.pa.org.
Letting Go & Moving On in the time of Pandemic
22 April 2020 What unusual times we are living through. Just when I thought I had wired professional norms for doing business and managing positive relationships, everything changed! We are all having to grieve the loss of a known harbor and to contend with the unsettled feeling of being unmoored. As my colleagues have been discussing, however, we do not have to be sea-sick for long. We just have to seek guidance from our Full Value Commitment together. Like a solid Emergency Action Plan, our Full Value Commitment is constructed and refined during times of relative comfort so that it can provide guidance with our decision-making when we are adrift. Of the six Project Adventure Full Values, I have been thinking most recently about the tenant, "Let go and move on." In particular, how this value relates to Challenge by Choice. Over the years I have had a few incidents that have really put me out of my comfort zone. I'm not talking about any of the big wall or high altitude mountain climbing experiences I've been privileged to complete even when there has been plenty of hurt and mayhem around. No, I'm talking about karaoke, or...acting on a stage. It has always been odd to me that I am very comfortable talking in front of large groups, but give me a script and ask me to act, sing, or dance, and the sweat starts to drip! Over the years I have chosen (yes, Challenge by Choice) to actively avoid such situations, even when goaded to "step out of your Comfort Zone, Austin." At this point, my reticence has been almost pathological. Ironically, I have been married for more than 30 years to a person who excels in these environments. My partner has been performing and teaching performing arts to hundreds of students throughout our life together. It has always amazed me that her students have blossomed in ways that are so surprising and profound.Over the years we have talked about the similarity between performance art and adventure outcomes. Both allow the performer to experience intense emotions and discover a new sense of self. Both take intense focus, courage, and surrender of the known. Both are active and encourage reflection. And both most often require strong partnerships. Recently, we have both struggled to find ways to bring our active learning professions into the online world. I guess I should not have been surprised the other day when she said she needed a partner for one of her early filming attempts for a lesson plan for her students. Being confined to the house, I was in no position to refuse. I did, however, hem and haw, and ask for an overabundance of information about the scene to be filmed, despite the fact that I was a bit player. I fidgeted endlessly with camera position and fretted about what I would say. Towards the end of my perseverating my partner reminded me that this was improvisation, there was no script, and this was supposed to be fun. Just "LET GO!" I can't count the number of times I have heard myself say those words to students on the ropes course. I have always known what a struggle it can be to do things that are scary, to literally or figuratively let go and trust your partner, your systems, yourself. This has been the essence of my work, though now I better understand, it has not always been so easy in my life. So…I let go. At least for this time. How do YOU let go and move on during this pandemic? What's hard for you? Share with us! Click here to see my theater debut. Enjoy, Austin PaulsonPA Director of Technical Training
9 April 2020 I have been an adventure educator for more than 20 years and there are so many aspects of this way of learning that I love. I love that moment of profound confusion, on the nitro swing (a classic low rope element) when a group first understands that they must somehow retrieve their rope before they can start swinging - and the delight that sweeps through them when that rope is in their hands. I love the intensity you can feel in a group when two climbers are about to meet in the middle of the catwalk. I love how the language works just as well whether I am on a ski slope, a sailboat, leading a hike. I love each and every "A-ha!" moment. A challenge course is a powerful tool. But here's the thing: it was never the point. This moment in time…THIS is what we have been preparing our participants for. We do not build challenge courses to teach people to climb 40 feet up a tree and walk across a wobbly cable. We build them to help our students know who they are, and who they can be, when up against a challenge. We don't ask them to cross an imaginary "nitroglycerine pit" on a "vine" so they will know how to swing on a rope from one platform to another. But when they accomplished that, they practiced creativity, conflict resolution, self-regulation, empathy, resilience, and responsible decision-making. They did that for just this moment. Moreover, during these adventure experiences, our participants encountered fear, uncertainty, and perseverance together. They learned that however they chose to challenge themselves, we, and their peers, were there to support them. Sometimes they were successful, sometimes it was frustrating and hard, often, they had to try again. Each time though, their community had their back. So as we daily straddle the stretch zone, we must remember that we are all still on belay, and remember, deeply, what that means. The structures of support we created still serve. The language of adventure is a powerful tool. We are equipped to navigate the difficult challenges we currently face. Being present with the people around you, listening to each other's ideas without judgment, agreeing to support one another, being flexible, choosing your level of challenge while still contributing to the good of the team, being comfortable with uncertainty, making mistakes and trying again, playing together – these are the skills we helped them develop. We have the tools to take on this Adventure, even if it is not one we would have chosen. This was always the point. -Laura MacDonald, Senior Trainer & Consultant
Hello to all of our partners, At Project Adventure, our business is building resilience. Anyone who comes to our challenge course, joins a workshop, or invites us into their school or organization, knows that the spirit of adventure enlivens and inspires. They know how moments of triumph and connection feed the human spirit and forge lasting bonds. They know that adventure is transformative. We are in a scary time. This isn't an adventure any of us would have chosen. In the truest sense, we are being asked to face our fears and turn within. But those of us trained in the adventure model have tools for this moment. We just need to remember them: We know about the comfort zone, the stretch zone, and the panic zone - and we know that what many of us are feeling each day is, best-case scenario, a stretch. Most of us have known panic all too well lately, and the same will be true for our students. The truth is, we don't have much "challenge by choice" right now; so much of our current situation is out of our control. But not all. We encourage you to find where your choice lies every day and use that small bit of agency to ease yourself back into stretch or even comfort. In each moment, what can you choose for yourself? To work or to rest? To give or ask for help? All of these choices can move you out of panic. How can you give your students choice too, and help them find their own sense of empowerment? We know, too, about the power of play! We know that we need to laugh in order to open up, that students are most engaged when they're curious and excited, and that we all need to connect with each other despite the physical distance. There are still ways to play together, even far apart. Check out this teacher's idea that replicates "Peek-A-Who" in paper and digital photos. Others have let laughter into writing assignments ("Hotdogs: sandwich or not? Back up your argument!") and used apps, like Zoom, FlipGrid, and Marco Polo, to facilitate games and get silly. And of course, we know the importance of group connection and relationships. Whether it's using the Full Value Commitment (how does it apply to your online learning space?) or the phases of group development (what does "storming" look like on Google Classroom, and how will you help a group through it?), we have tools that are still relevant. We urge you to remember that these are still at hand. With a little adaptation, they can still serve you. Above all of this, however, we want to remind you of what you know is most true about adventure: it's a time for reflection, growth, and bonding. We can all rush to curriculum standards and homework assignments that we have little to no ability to enforce; we can make to-do lists a mile long and try to innovate a whole new way of teaching in a week's time. But remember that what we all need most now, in this scary, uncertain, unprecedented time, is each other. This experience is profound, and our response to it can also be profound. We can pause and help our young people learn from the reality of the moment how to be more kind, brave, and generous. We can learn that for ourselves. We are in this together! If you'd like support from a Project Adventure professional who can help you think through using adventure methods in your current work, our all-star facilitators are available for a free consultation session - just email me at csmall@pa.org and I'll connect you. We know you're out there innovating, learning, and connecting with those you serve. We see you. If we can help in any way, let us know. On the other side of this, we will all be stronger, more aware, and more grateful for our connections to each other. We look forward to seeing you then. Be well, Caitlin McCormick SmallDirector of SEL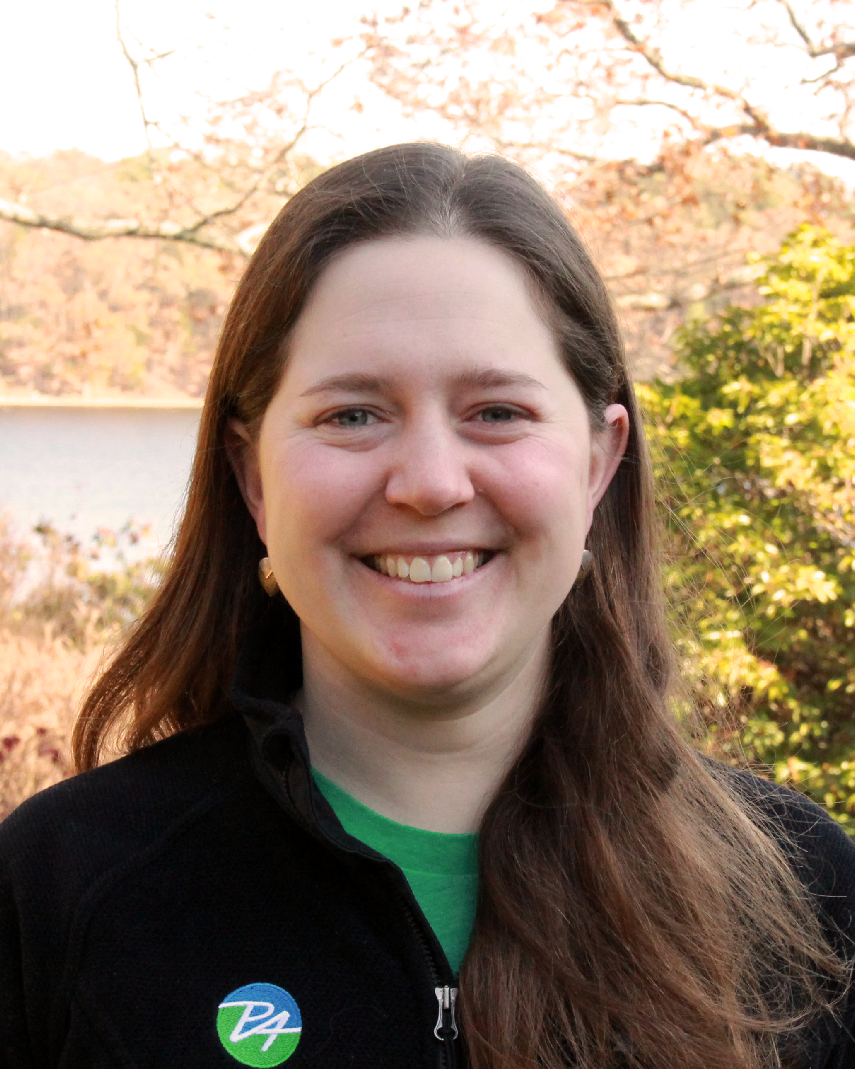 Summer Camp & Social Emotional Learning
3 December 2019 Our trainers are one of a kind. They possess the skills to create programs to engage their students, educate their participants, and sneak learning into fun activities. Camille Oosterman is one of these trainers. She takes great pride in the work she does to coordinate the logistics of our summer camp AND deliver training to camp directors and staff so their campers have memorable experiences. Camille writes about the important role summer camps play in the lives of our youth and how investing in their learning is important all year long. Camp can be transformative for many who experience it. It is often the first time a child is away from home for an extended length of time, and the opportunities for growth are numerous. Whether we are aware of it or not, most camp communities are the next place outside of home or school where a child gets to learn, practice, and experiment with their social and emotional skills. Self-AwarenessOne of the major issues that camp professionals have to deal with is the issue of homesickness, especially with young campers. Helping these children become more aware of and connected to their own thoughts and feeling can help alleviate the anxiety that comes with being away from home. When a child can more accurately name what is bothering them, it becomes easier to accept and manage that emotion. Social Awareness & Self-ManagementCampers are often given different responsibilities than they might have at home. It's hard to ignore a pile of dirty clothes when you're sharing a small cabin with five other people! It's important to help campers become aware of the impact their actions can have on those around them, from cleaning up after themselves to treating their fellow campers with kindness. Relationship SkillsCamp is about building community and developing deep, lasting relationships, so provide opportunities for these to happen.Encourage your campers to interact in a kind and respectful manner. Use your Full Value Commitment, or create a safe space.Set up programming to ease campers into the experience and facilitate productive activities that foster a greater sense of community. Responsible Decision-MakingHelp your campers learn how to make decisions that benefit themselves and their camp community. By doing this, campers will take greater pride in their space, their friendships, and themselves.Eat the right food. Show campers why it's not the best decision to eat ice cream at every meal even though it might be all you really want. Explain their food options and how these foods benefit them physically and mentally.Allow campers the opportunity to experience the natural consequences for the choices they make. Need an activity for that? We've got plenty! None of this is revolutionary to the seasoned camp professional. With a few small tweaks to your staff training and providing your counselors with a few additional tools, it's easy to integrate the language of social and emotional learning skills into your camp community. Find more about how your camp can support the ongoing social and emotional learning work of your neighboring school districts by emailing Camille. She'll design a program that benefits your broader camp community.